Bell - Passim Mystique
Bell is a very kind natured little girl, full of energy and with a bit of a naughty streak. Very much like her Mum Debbie, and Dad Rio. One of her favourite occupations is digging the water out of the water bucket in the yard. Despite my best efforts I have still not found a way to stop her, which results in many trips each day to refill the bucket – particularly if the weather is Hot !
She has had one litter of pups early 2019, to Jasper, producing, blue and black & white, so presumably she does not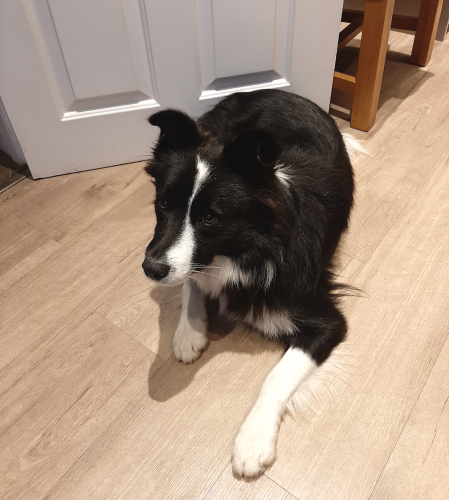 carry brown, she was an excellent mum and her pups were delightful and full of energy. Most went into homes where they would do obedience or agility, one went on to become a therapy dog and the others went to good active, border collie experienced homes. She may have a second litter in 2021. I will try to add some more pictures if the sun ever comes out again !
To see pictures of Bell and Jasper pups please Click Here
Her pedigree and health test results can be found Here.